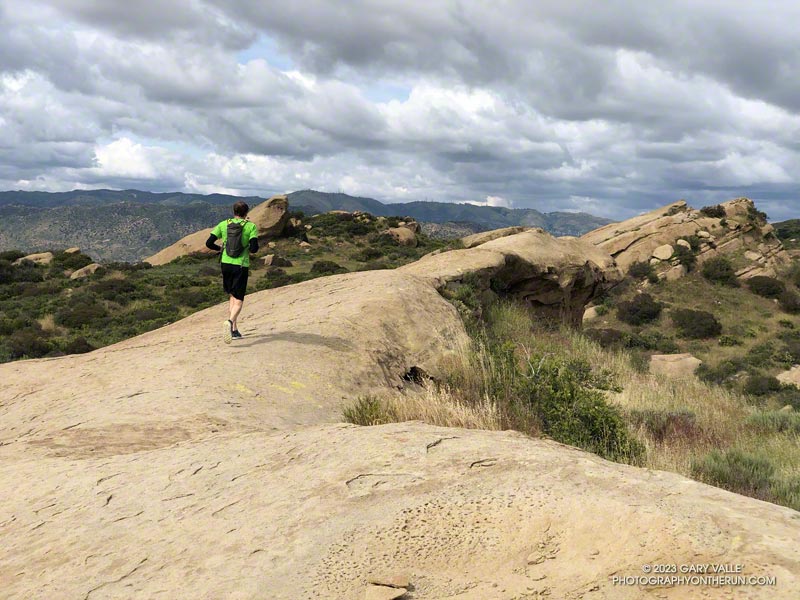 The photo above is of Brett running along upthrust sandstone rocks at Sage Ranch Park in the Simi Hills.
We followed the crest of the rock formation to the top of rock in the distance on the right of the photo.
Sage Ranch Park is adjacent to Boeing's Santa Susana Field Laboratory. A portion of the park  has been closed for more than five years, pending the cleanup of lead shot and other contaminants from the site of a former shooting range. In 2017 a new trail was created to detour around the closed area.
Some related posts: Sage Ranch Micro-Wilderness, Grinding Mortars and Water Holes, Mountain Lion Saga