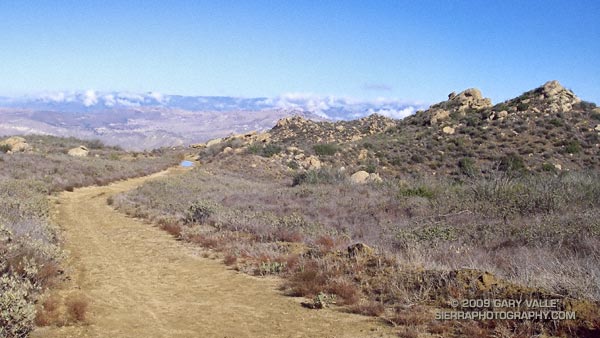 Los Angeles sometimes gets rain in September, but usually it is the result of tropical moisture from a dissipating hurricane, or perhaps the passage of the tail end of a weakening front. It is rare to see a low as cold, deep and energetic as the upper level low that deluged many areas of Los Angeles county Friday afternoon into Saturday.
Thunderstorms raked the San Fernando Valley Friday night, and several locations in and around the Valley recorded more than an inch of rain over the course of the storm. Los Angeles set a new rainfall record on Saturday, recording 0.40 inch of rain, and rainfall records were broken across the area.
In Southern California the first rain of the season often doesn't occur until October or November and is always savored. Especially this year, when Los Angeles has recorded only 3.21 inches of rain in the last 15 or 16 months, and a developing La Nina threatens to put the kibosh on Winter rain.
I celebrated the rain by doing an out and back run to "Fossil Point" on Rocky Peak fire road. Based on the size of the mud puddles on the dirt road, this unseasonable storm appeared to be wetter than any in last year's record dry rain season. Here's a panorama of the view northwest from the fire road to Oak Ridge, the Santa Susana Mountains and beyond.
Some related posts: San Fernando Valley from Rocky Peak, Rainy Morning on Rocky Peak Road.