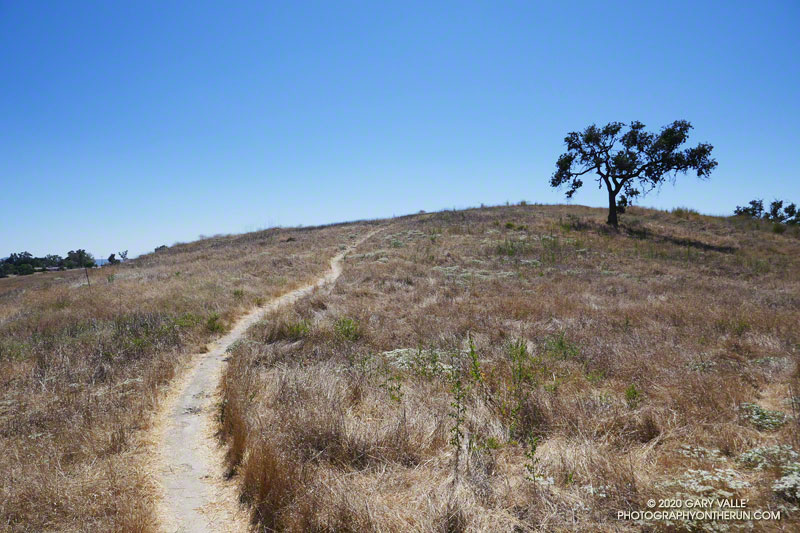 If today's forecasts hold, it looks like Southern California could be in for a multi-day bout of very hot weather. Not only is the weekend forecast to be hot, but next week could be hot as well.
With the addition of Southern California Edison's 480+ weather stations to existing NWS, RAWS, APRSWXNET/CWOP, and other networks, it's now possible to find the temperature near many trails and trailheads in Southern California.
Below are MESOWEST links that will display maps with the temperatures recorded in the last hour. You'll need to click the "View Profile Without Logging In" button to display the map. It isn't necessary to join MESOWEST to display the map.
Stations in the Los Angeles/Oxnard CWA – generally Los Angeles County north to San Luis Obispo County
Stations in the San Diego CWA – generally Orange, Riverside and San Bernardino Counties south to San Diego County
In most cases wind, solar, and humidity/dewpoint data are available as well as temperature. Some stations include precipitation and fuel temperature. You may need to drag the map to see a particular station. Click on a station icon for more info.
In addition to the online weather stations, the ALERTWildfire Cams and AirNow Fire & Smoke Map websites are also helpful in assessing conditions.
For official reports, forecasts and warnings, check the NWS web site.
Related post: Run to the Cheeseboro Remote Automated Weather Station