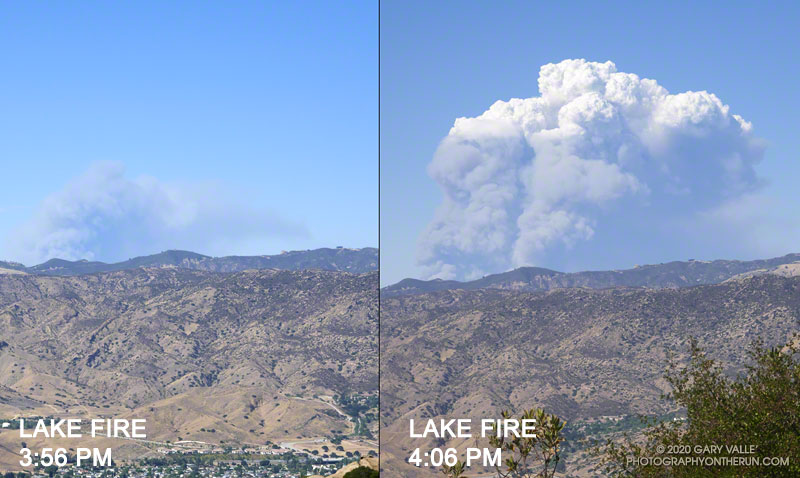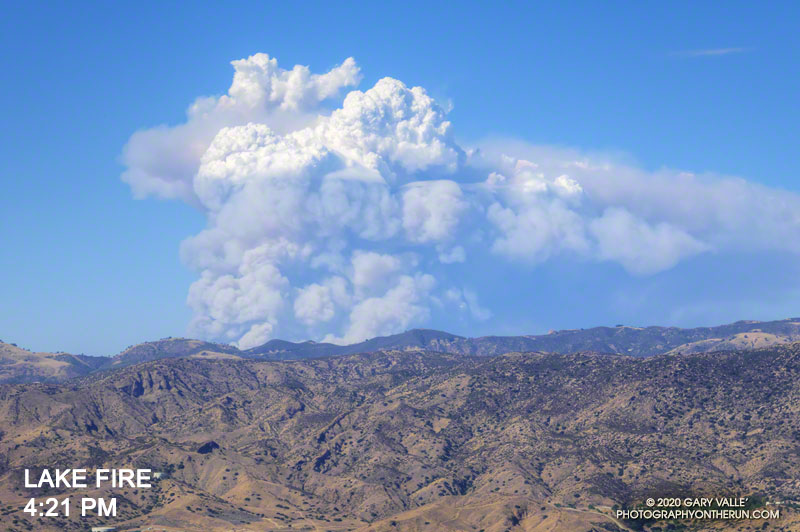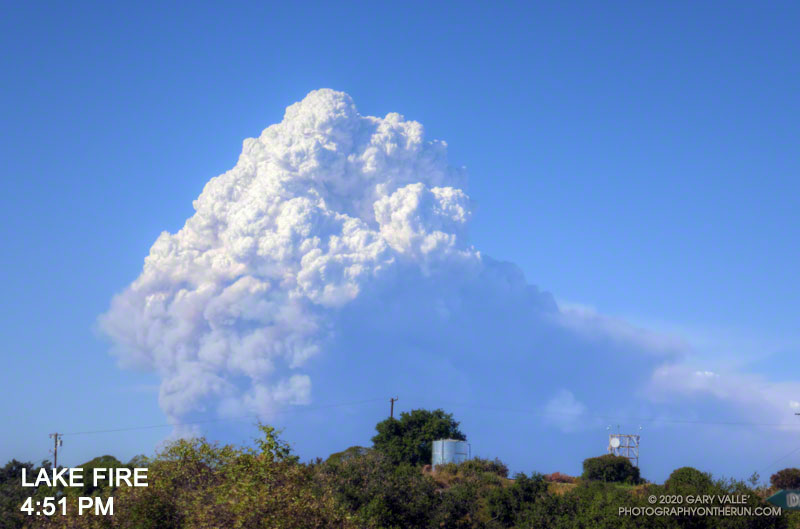 The photographs above show the rapid development of the pyrocumulus clouds associated with the Lake Fire, near Lake Hughes. The timestamps are approximate.
According to the Lake Fire incident page, the fire was first reported on August 12th at 3:40 p.m.
The photographs were taken during a run at Sage Ranch Park. This is the location of the Sage Peak1 and Sage Peak2 ALERTWildfire cams.
Related post: Did Lightning Start the 2002 Curve Fire?