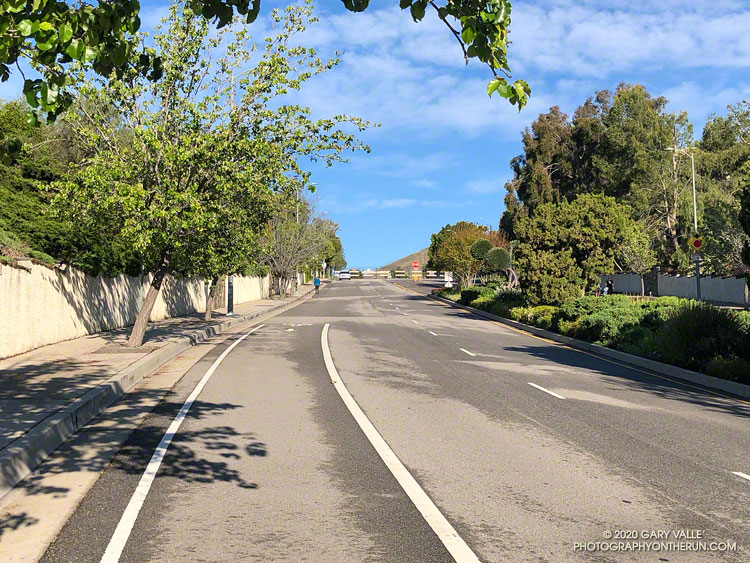 Sometimes when I've driven to the Ahmanson Trailhead to do a run, I've wondered what it would be like to run there (and back) from home. Now I know.
It's a good run. Roundtrip, it was about 8.2 miles, with an elevation gain of about 600′.
The highlight of the run is the climb up Victory Blvd from Valley Circle. There's a nice view of the San Gabriels from the hill, but not quite as nice as the view from Lasky Mesa!