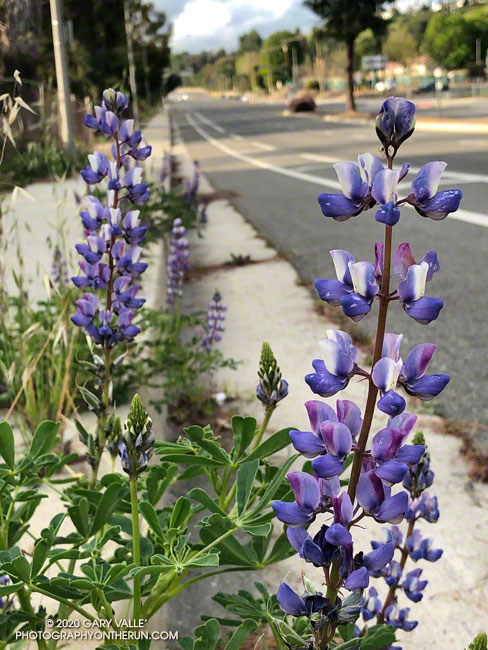 Arroyo lupine (Lupinus succulentus) is one of the first lupines to bloom in the local grasslands and open areas of chaparral. Here it's blooming along Valley Circle Blvd. in the West San Fernando Valley.
Another early bloomer is miniature lupine (Lupinus bicolor), a tiny lupine that is best viewed on your hands and knees. On Lasky Mesa it typically begins to bloom in mid to late February, about the same time as goldfields.
From this morning's out and back run to check out a local trailhead.