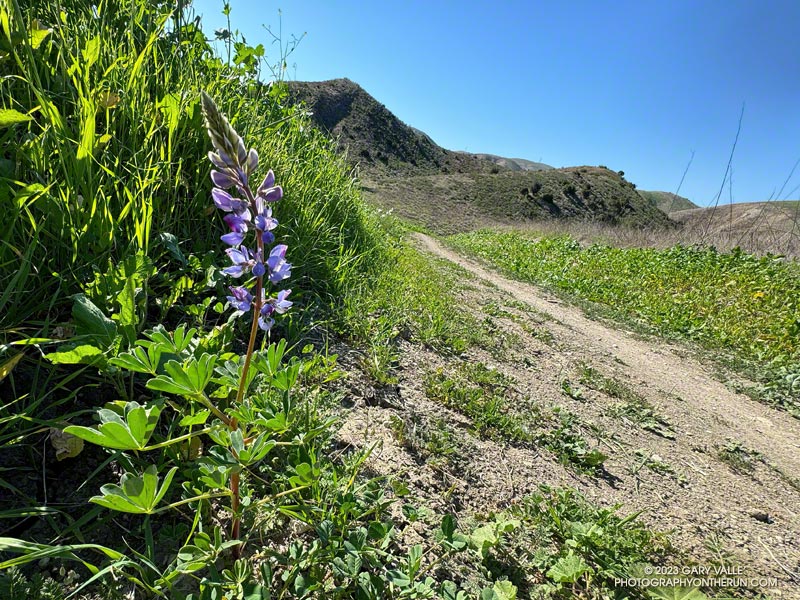 It's been about a month and a half since Tropical Storm Hilary soaked Southern California with record-setting rainfall.
The unusual amount of Summer rain has resulted in a second Spring at Ahmanson Ranch, with some plants behaving as if it were March or April.
Not only are plants growing as if it were Spring, some are flowering. The lupine pictured above usually blooms at Ahmanson Ranch in March, April, and May. Now, as a result of T.S. Hilary's rain, it's flowering in October!
Those plants that usually flower in the Fall, such as telegraph weed, vinegar weed, and common sunflower, are much more widespread than usual.
Here are a few photos of the unusual conditions at Ahmanson Ranch (Upper Las Virgenes Canyon Open Space Preserve).
Spring-like conditions are present in many areas of Southern California. On Sunday, I ran the Phantom Trail in Malibu Creek State Park. Some sections were so overgrown that it was challenging just to navigate the trail, much less run it. Ticks were also a problem.
Some related posts:
Lake Vista Ridge, the Forest Trail, and September Wildflowers
Looking For Local Impacts of Tropical Storm Hilary