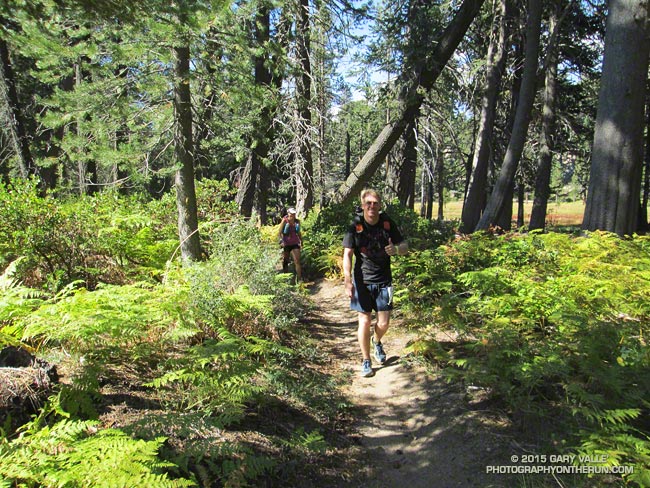 Dazzlingly bright and a day from full, the moon rose above the trees along the Snow Summit skyline. Ahead of the moon, Pegasus flew effortlessly across the eastern sky. I asked to borrow his wings, but in response heard only our footfalls and the wind in the pines.
We were on the Skyline Trail above Big Bear Lake and about 44 miles into the Kodiak 50 mile — one of four ultra-length running races organized by Matt Smith and crew for this Friday and Saturday.
The Kodiak 100 milers had started their circuit of Big Bear Lake at noon yesterday, and after running through the night, the fastest of the fast had finished the course this morning!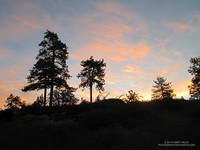 The Front 50K runners started on the heels of the 100 milers and ran the first 31 miles of the course — including the ascent of 10,000′ Sugarloaf Mountain. They finished yesterday evening at the Wildhorse aid station. Runners doing the Back 50K — the last 31 miles of the 100 mile course — started at Snow Valley at 8:30 this morning and most had finished by mid-afternoon.
We had started the 50 mile before sunrise at the Gray's Peak trailhead, near Fawnskin, on the north shore of Big Bear Lake. Though warmer than normal, the temperature before sunrise was still in the 40s, and many shorts-clad runners huddled around the wheel wells of running cars trying to keep warm before the 6:00 am start. Continue reading Kodiak 50 Mile 2015 →