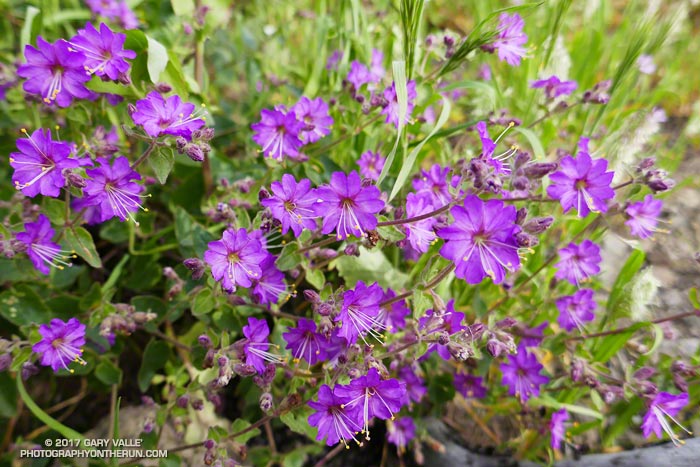 Wishbone bush (Mirabilis californica) likes full sun and is usually one of the first plants to bloom as Winter days slowly start to lengthen.
This plant is along the Old Boney Trail segment of the Backbone Trail near the Blue Canyon junction.
The plant's name refers to its forked stems.
From Saturday's out and back run to the Chamberlain Trail from Wendy Drive.