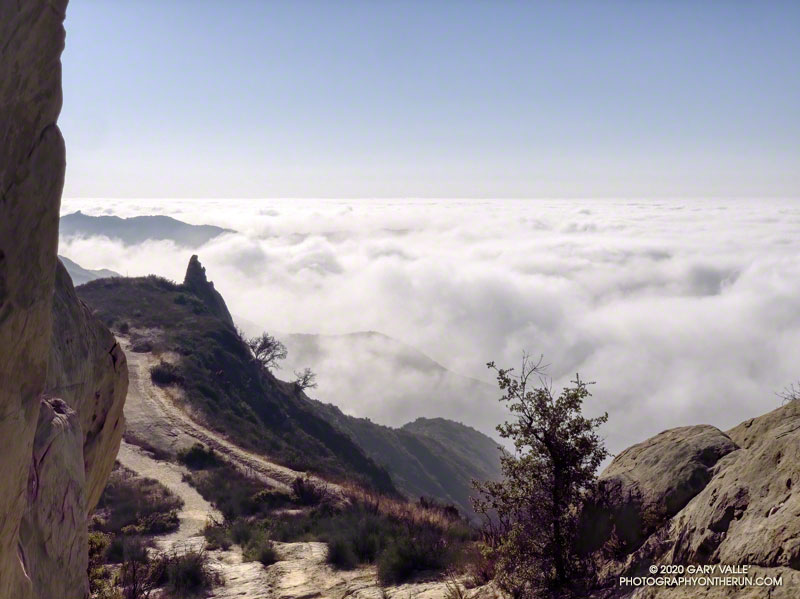 The Bulldog Loop, without any extras, is a little over 14 miles long, with an elevation gain of about 2700′.
While doing the Phantom Loop last week, I was reminded that a good way to extend the Bulldog Loop is to combine it with the Phantom Loop. This produces a run of about 19 miles, with an elevation gain of around 3650′.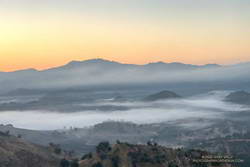 This weekend I was looking to do something a little longer. With the National Forests in Southern California still closed, the usual high country options weren't available. The temperature forecast looked warm, but not crazy hot, so it was a good day to do this run.
The Cistern/Phantom Trailhead on Mulholland Highway is a convenient place to start and end the loop. Later in the run, water is usually available from a faucet and fountains adjacent to the restrooms at the main MCSP parking lot. If doing the loop counterclockwise from the Cistern Trailhead, the restrooms and water are about 14 miles into the run.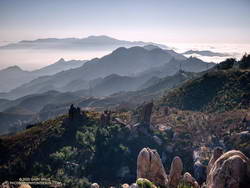 The main attraction is still the Bulldog climb. From Crags Road to Castro Mtwy, the Bulldog Mtwy gains about 1730′ over about 3.4 miles. From the MCSP parking lot to the high point on the Phantom Trail, the route gains a bit more than 1000′ over 4.7 miles.
Here's an interactive view of the merged 19 mile loop. A longer variation continues on the Grasslands Trail to De Anza Park and returns to Liberty Canyon on the Talepop Trail.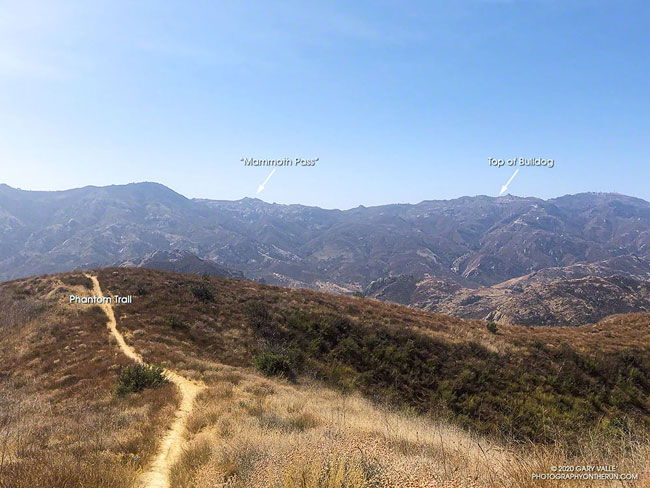 Some related posts: Redwoods, Raptors, and the Phantom Loop; Trees, Bees, and a Washed-Out Footbridge on the Bulldog Loop; Best Trailhead to Start the Bulldog Loop?