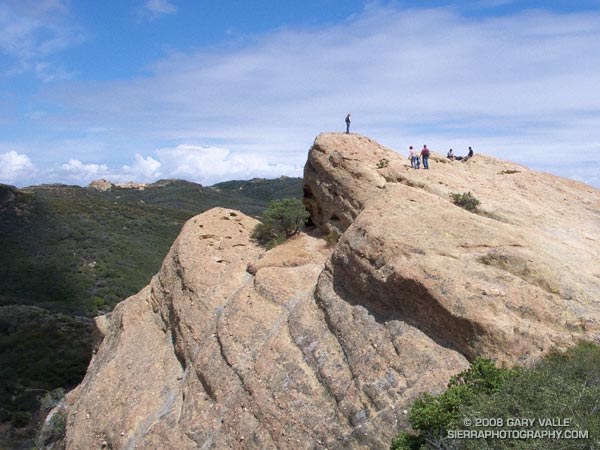 Mammoth Mountain reports more than a foot of snow fell over the Memorial Day weekend, but that translated to cool, puffy white clouds and blue sky weather in the Los Angeles area, seldom seen this late in May.
Taking advantage of the great weather, on Sunday my son and I ran the Garapito figure eight course in Topanga State Park, doing a slight variation that climbed Eagle Rock, before descending the Garapito Trail.
Gov. Schwarzenegger's revised state budget, released May 14, rescinded the funding cuts that would have resulted in the closing of 48 California state parks, including Topanga State Park. For now it appears these state parks will remain open.
Related post: California State Park Closures