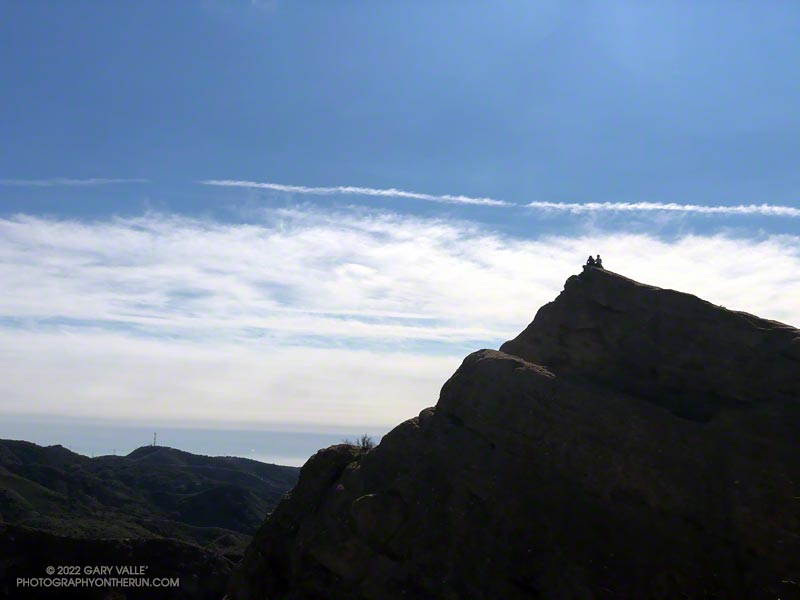 The photograph of Eagle Rock is from this morning's meandering trail run to Temescal Peak, Temescal Lookout, Eagle Rock, and the Garapito Trail in Topanga State Park.
All of these viewpoints have sweeping views of the Santa Monica Mountains, Los Angeles Basin, and surrounding mountains.
Temescal Lookout (Peak 2036) is the site of a bygone fire lookout station. It's located just west of Temescal Ridge Fire Road, about a mile south of the Backbone Trail junction and a half-mile north of the Trailer Canyon Fire Road junction. It's shown on the USGS Calabasas topo map from 1944. Vestiges of the lookout are all that remain.
Some related posts: Downtown Los Angeles and San Jacinto Peak; Trippet Ranch Loop Plus Temescal Peak; Eagle Rock – Topanga State Park; Will Rogers – Rivas Canyon – Temescal Canyon Trail Run