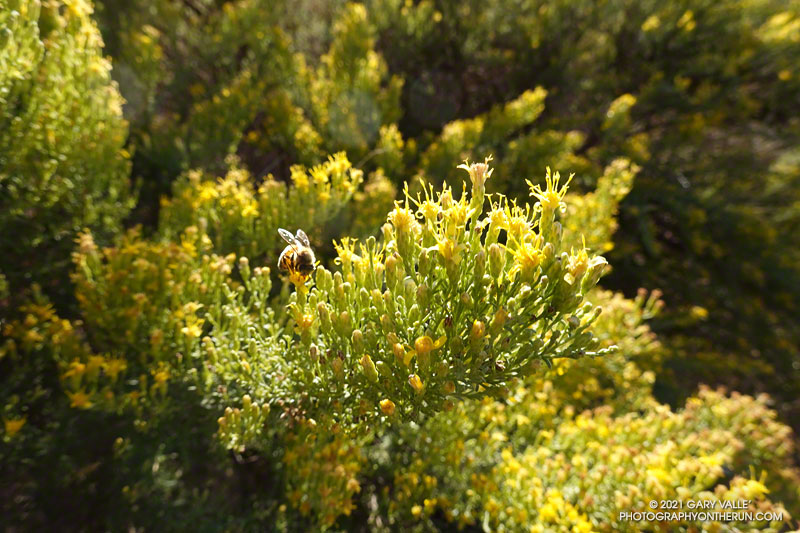 If you're a bee in the Ahmanson Ranch area, your Fall menu of wildflowers is usually pretty sparse; particularly when the previous rain year has been below normal.
But life has a way of carving out a niche for itself in the toughest of circumstances. One plant you'll find blooming in the oak grasslands of Ahmanson Ranch following a long, hot, dry summer is goldenbush. In the case of the title photo, it's Palmer's goldenbush.
Another goldenbush in the Lasky Mesa area is coast goldenbush. Here is a photo of coast goldenbush in the Photography on the Run album Weekday Wildflowers.