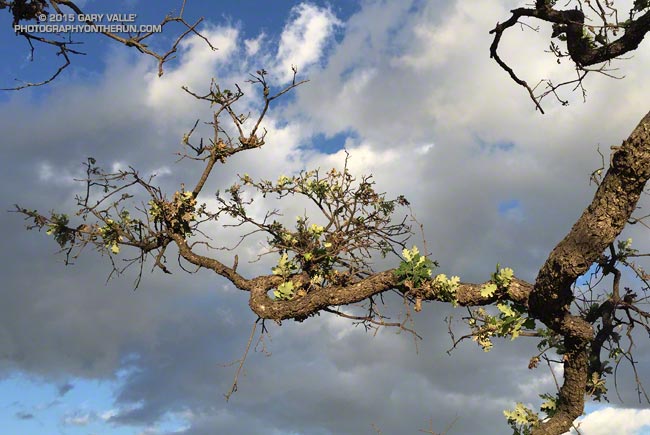 Sprouting new leaves as if recovering from a wildfire, this drought-stressed valley oak at Ahmanson Ranch benefited from the unusual amount of rain in Southern California during July and September.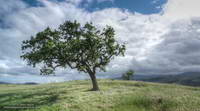 Between July 1 and October 1, the Cheeseboro RAWS, located on a hilltop about two miles away, recorded more than two inches of rain.
Here's what the tree looked like in 2011, before the drought.
Some related posts: Ahmanson Valley Oaks Battling Drought, It Was So Muddy (Again) That…, A Two Mud Run Summer and Wet Winter Outlook for Southern California