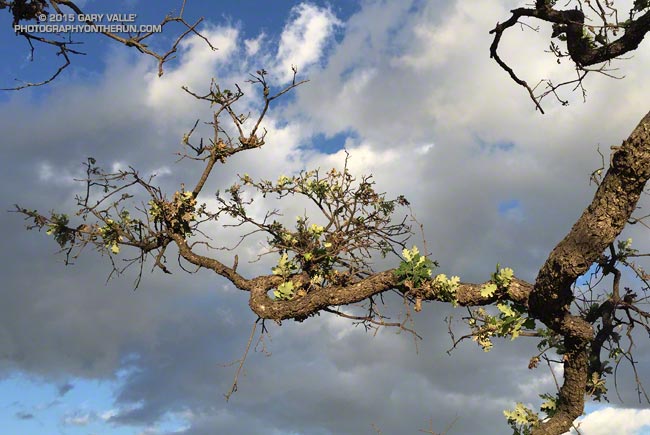 Sprouting new leaves as if recovering from a wildfire, this drought-stressed valley oak at Ahmanson Ranch benefited from the unusual amount of rain in Southern California during July and September.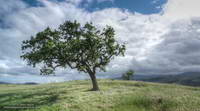 Between July 1 and October 1, the Cheeseboro RAWS, located on a hilltop about two miles away, recorded more than two inches of rain.
Here's what the tree looked like in 2011, before the drought.
Update January 15, 2021. "The Tree" died in the Spring of 2020, when Ahmanson was closed due to COVID-19. Although scorched in the Woolsey Fire, it never recovered from the 2011-2015 drought, and that appears to have been the primary cause of death.
Some related posts: Ahmanson Valley Oaks Battling Drought, It Was So Muddy (Again) That…, A Two Mud Run Summer and Wet Winter Outlook for Southern California