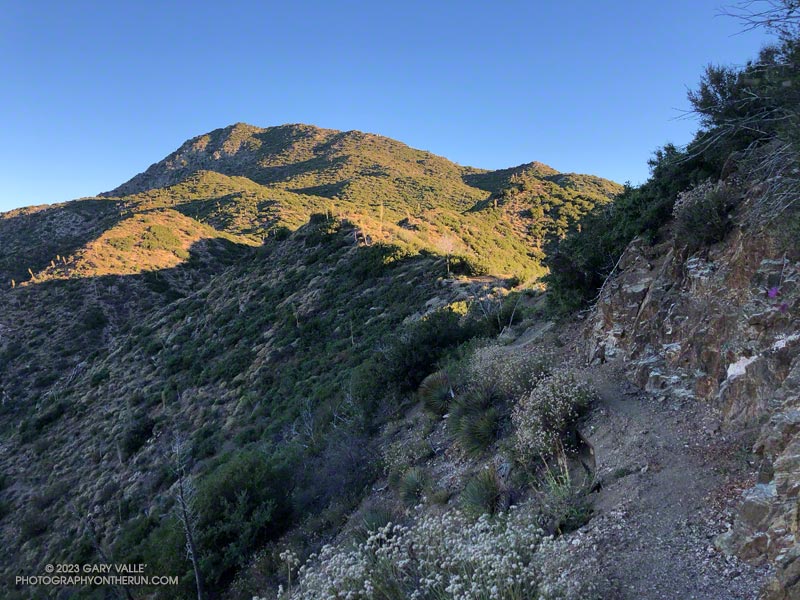 Last weekend I'd considered doing a run from Red Box, but finally decided to go to higher elevation and do a combination run and climb.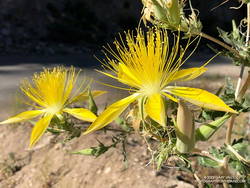 The puzzle to solve this weekend was to find a run that was closer to home, higher than the Santa Monica Mountains, and had a "decent amount" of elevation gain. The solution put me right back at Red Box, doing two of the most popular peaks in the Front Range — Strawberry Peak (6164′) and San Gabriel Peak (6161′).
I'd done these peaks as a duo several years ago. The basic details remain the same and are described in this post.
The main difference is that the 2018 run/hike was on a cool day in March, rather than a hot day in August. In 2018, I did San Gabriel Peak first, then Strawberry. The order didn't matter. The temperature on both peaks that day was mostly in the 40s.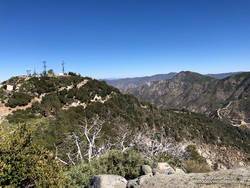 Today, it was essential to do Strawberry first, and get started early. The use trail between Lawlor Saddle and Strawberry's summit faces south and east, and has very little shade. It's steep and strenuous an no fun at all in the hot sun.
I left the Red Box parking lot at about 6:00 a.m. On the way up, the temperature ranged from the mid-50s to the mid-70s. On the way down, in some places it was already in the 90s. While it was hot in the sun on the upper part of the mountain on the descent, the traverse around Mt. Lawlor on the Strawberry Trail was still mostly in the shade and a relatively cool 75 to 80 degrees.
San Gabriel Peak isn't the solar oven that Strawberry is. Much of the Bill Riley/Mt. Disappointment Trail faces north and a scrub oak forest provides some shade. Continuing up San Gabriel Peak after doing Strawberry, the temps were generally in the low to mid-80s.
Some related posts: Front Range Duo: San Gabriel Peak and Strawberry Peak, Blazing Star