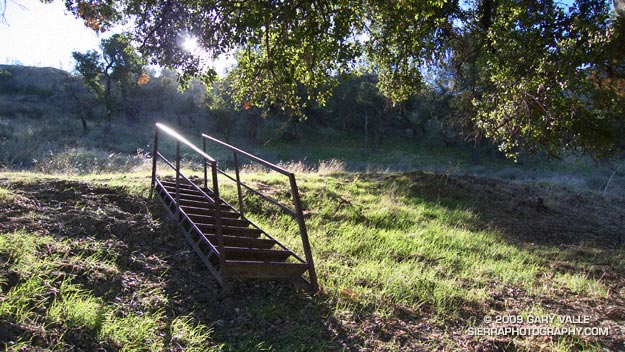 Trail runners, do you suffer the embarrassment of continually being passed on hills? Legs aren't what they used to be? You need the new Hill Climbing Helper®.
The Hill Climbing Helper's portability is the key! The Hill Climbing Helper® may look heavy, and it is, but that's part of the genius of its design.
Can be used on all your favorite trail runs!

Fits most hills!

More effective than elliptical or stair-climbing machines!

Increases safety. Eliminates fear of slipping or falling.
Includes 10 stairs and 2 hand rails. Constructed of the finest oil field steel – it will last for decades!
You'll notice the HCH difference on your first run!
(From today's run of the Las Llajas loop.)
Related post: Chumash-Las Llajas Loop