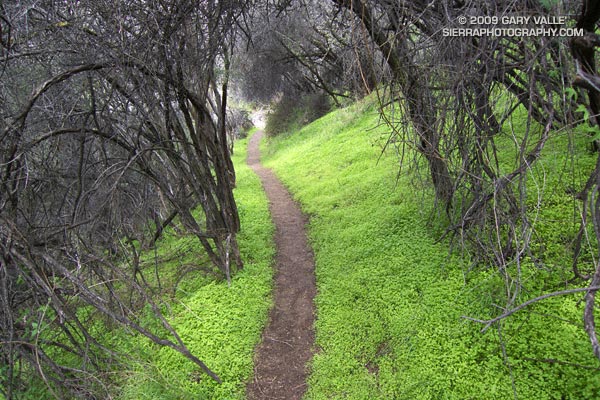 Not the green of shamrocks or jade, or an emerald sea,
but of new growth along a trail, softly seen.
From a run of the Trailer Canyon – Trippet Ranch loop, described in Garapito Trail Runs.
Here is a Live Browser View of the run using the Google Earth browser plug-in (Chrome, IE7, IE6, Firefox).
Related post: Ferns Along the Garapito Trail
by