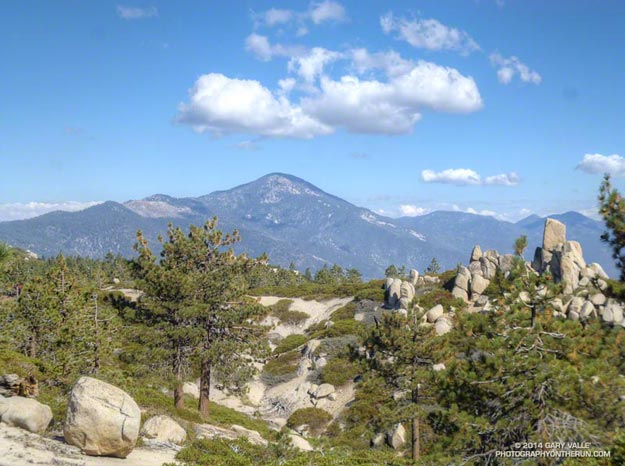 The contrast in temperature was remarkable. On a run at Ahmanson earlier in the week the temp had been over 100. Here on the north shore of Big Bear Lake it was about 60 degrees cooler.
It was 4:45 am and 54 two-legged runners, and one four-legged runner (Lacey) were scattered around the Meadow's Edge Picnic Area. Some runners were sitting in cars with the motor on and heater running, some were checking in and picking up their bib numbers and making last minute preparations. One bare-armed runner in shorts and a singlet had appropriated a bathroom in lieu of a jacket.
At about 5:00 am were were on our way. The stars glittered brightly on an inky background of mountain sky. Surrounded by a frame of pines the iconic Winter constellation Orion ran across the southeastern sky, the brilliant dog star Sirius following at his side.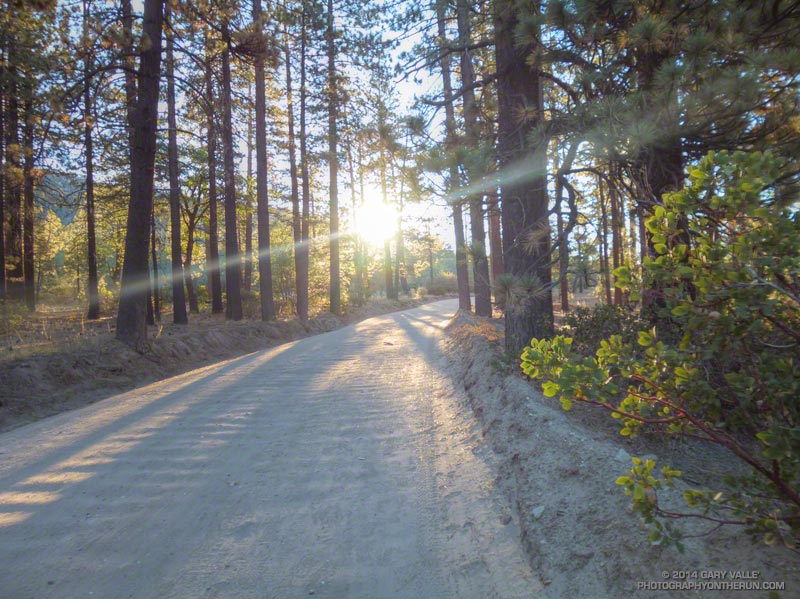 There were many changes and improvements for the 2014 edition of the Kodiak 100M & 50M. In addition to the 50M beginning at Meadow's Edge and starting an hour earlier, nearly all of the miles to Rim Nordic (~ mile 23) were on dirt road. As much as I like single track, there were some significant benefits to this. Most importantly, it got us to Rim Nordic earlier in the day and in better shape to deal with the difficulties of the Siberia Creek section of the course.
The loss of the PCT single track on the first part of the 50 mile course was offset by the addition of the Skyline single track following the Siberia Creek climb. The Skyline and Siberia Creek Trails are both spectacular. When combined they are among the most challenging, aesthetic and rewarding trails in Southern California. Thanks to the trail work by the Big Bear Valley Trails Foundation and Kodiak volunteers the Siberia Creek Trail was in better shape this year.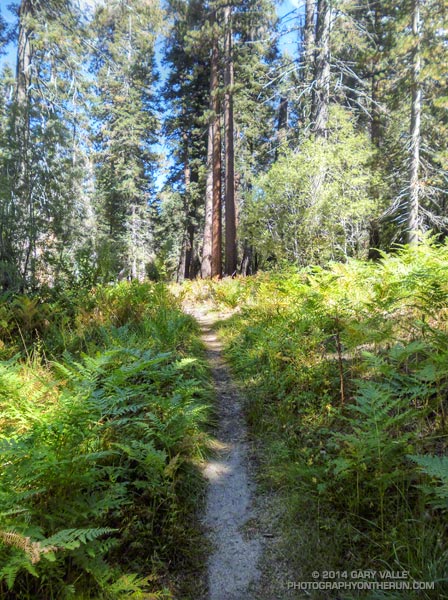 The weather was outstanding! Once the sun was up, my sleeves came off and it was shorts and short-sleeves for the remainder of the day. Reflecting the good weather, the changes in the course, the improved aid stations, and perhaps a better understanding of the character of the course, the finishing rates for both the 50M and 100M were up significantly from last year. Half of the runners that started the 100M finished and about 85% of the 50 milers finished.
Here are some photos taken during the 50 mile. The 50M/100M mileages mentioned in the descriptions are approximate.
Many thanks to R.D. Matt Smith and all of the event staff, volunteers, sponsors and runners! For more photos, stories, results and info checkout the Kodiak web site and Facebook page.
P.S. Lacey and her "Dad" Aaron Sorensen both finished the 50 mile in fine style!
Related post: Kodiak 100 & 50 Mile Ultramarathons 2013