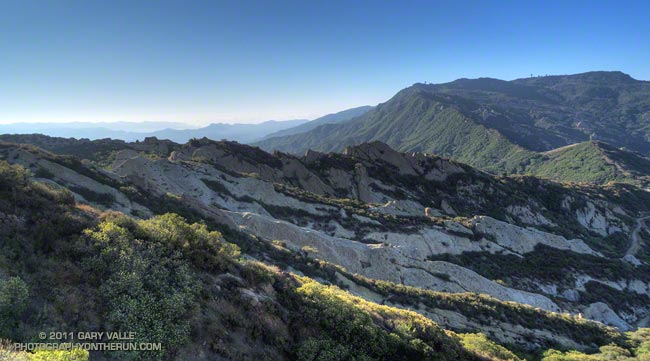 Rock Formations Along Calabasas Peak Fire Road
There are several good trail runs that start at the trailhead for the Secret Trail on Mulholland Highway in Calabasas. All are a mix of single track trail and dirt road. The longer options listed incorporate segments of the Backbone Trail. Mileages and elevation gain/loss are approximate.
Out & Back to Calabasas Peak: 4.25 miles 870′ gain/loss
Out & Back to Stunt Road: 7.5 miles 1500′ gain/loss
Out & Back to Saddle Peak: 15.5 miles 3300′ gain/loss
Secret Trail to Malibu Canyon via Saddle Peak: 14.3 miles 2600 gain' 3600′ loss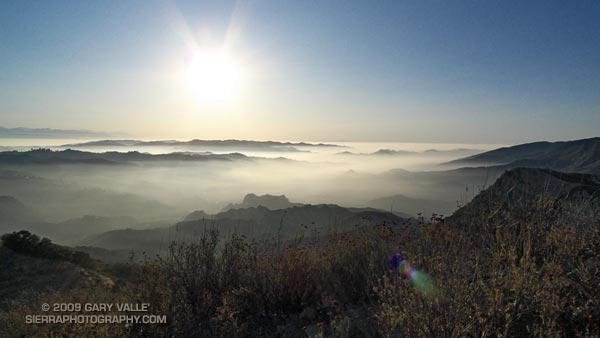 Following yesterday's Mt. Disappointment training run, I was looking to do something without a huge elevation gain (Kenyon Devore was plenty) and not too long. The out and back to Stunt Road was the perfect run for the day.
Some related posts: Secret Trail to Calabasas Peak, A Long Run Kind of Day, Tapia Bound