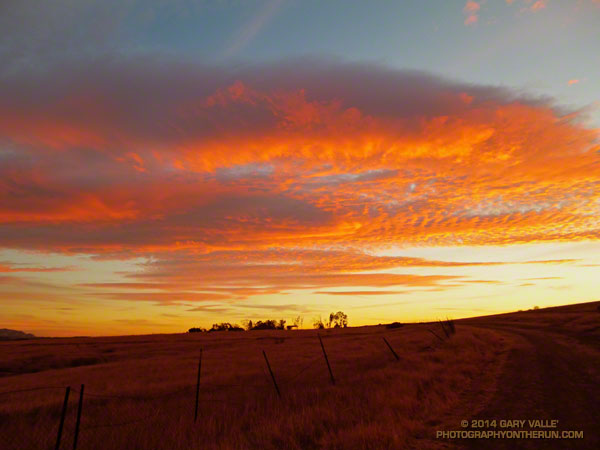 Tuesday afternoon during a run to Las Virgenes Canyon a series of extraordinary wave clouds developed in the skies of Southern California. Over the course of the 90 minute run the clouds slowly shifted and changed, eventually beginning to dissipate and provide fuel for a fiery sunset.
As mentioned in the post Lenticular Wave Clouds, the unusual "flying saucer" appearance of wave clouds has long drawn attention, the clouds having been depicted in 15th century art.
Here are a few additional photographs of the wave clouds as they developed and then dissipated. More photographs and information about wave clouds will be found in the links below.
Related posts: Lenticular Wave Clouds, Atmospheric Dynamics, Mountain Weather