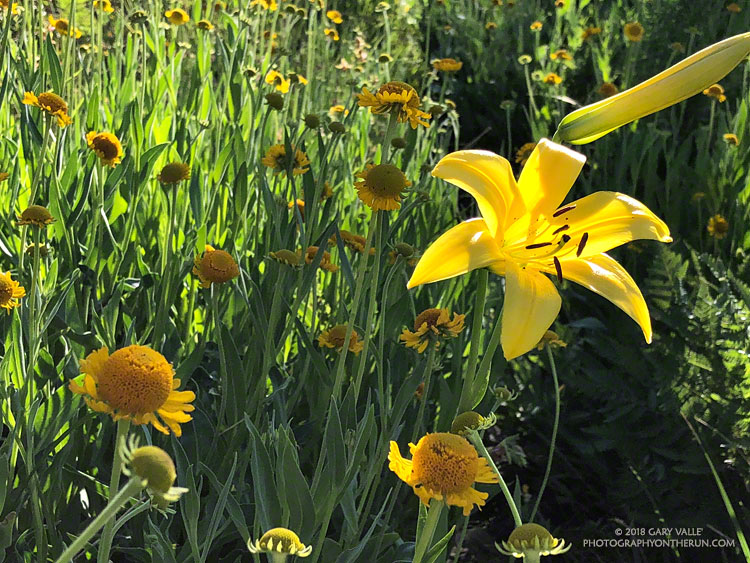 There seems to have been some carryover from the wet rainy season we had in 2016-17 to this year. The 2017-18 rain season was very dry — the third driest on record at Downtown Los Angeles — but seeps at Waterman Meadow, along the Burkhart Trail below Buckhorn were still wet. In general plant growth along trails has been more than I expected in such a dry year.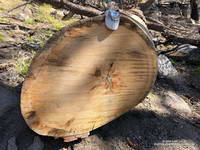 Wet and dry periods can be seen in the growth rings of the large Jeffrey pine along the Three Points – Mt. Waterman Trail just west of the Twin Peaks Trail junction. A more careful count of its rings totaled about 500. No matter how careful the count, because of the various anomalies that occur with tree rings, some form of crossdating is usually required to confidently assess the age of a tree. Even so, it is clear this was an old tree.
The first few miles of the loop were gloriously cool, but by the time I reached Cooper Canyon and was working up to Cloudburst Summit on the PCT, the sun beat down on me in a familiar refrain.
Here are a few photos taken on the loop.
Related post: Cool Weather, Old Trees, Grape Soda Lupine and a Restored Trail