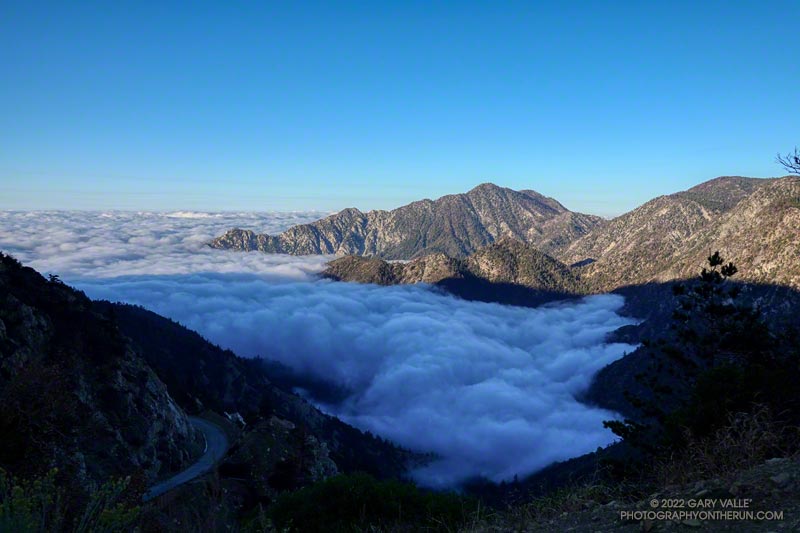 After weeks of dealing with one heatwave after another it was a strange sensation. I was cold. I had on an extra shirt and sleeves, but the slopes of Mt. Islip were deep in shadow and the wind was gusting to 20 mph. The thermometer on my pack read 41 degrees, but the "feels like" temperature had to be in the 30s.
I was in the first mile of an out and back trail run from Islip Saddle to Mt. Baden-Powell. A San Gabriels classic, the route gains (and loses) about 3800′ over 16.5 miles on the PCT.
This morning I was doing the basic out and back, but Mt. Hawkins, Throop Peak and Mt. Burnham are easy peaks that can done along the way. Mt Islip is is a bit more of a detour, but can also be added to the route.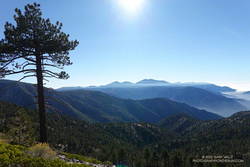 It's also possible to start the out and back at the Windy Gap Trailhead (5836′) in the Crystal Lake Recreation Area. The distance to Baden-Powell is about the same, but the lower trailhead adds about 800′ of gain.
As I chugged up one of the initial steep sections, I thought about what it must have been like for this year's participants in the AC100. This year, because the AC100 was an out and back from Wrightwood to Shortcut Saddle, runners got to do this tough segment after running more than 75 miles!
Here is an interactive, 3D terrain view of the out and back from Islip Saddle to Mt. Baden-Powell. The map can be zoomed, tilted, rotated, and panned using the navigation control on the right. Track and placename locations are approximate and subject to errors. Poor weather, and other conditions may make this route unsuitable for this activity.
Some related posts: Islip Saddle – Mt. Baden-Powell Out & Back, Mid January Trail Run from Islip Saddle to Mt. Baden-Powell, Savoring the Snow Between Islip Saddle and Mt. Baden-Powell, Little Jimmy Spring Incense Cedar,  San Gabriels High Five