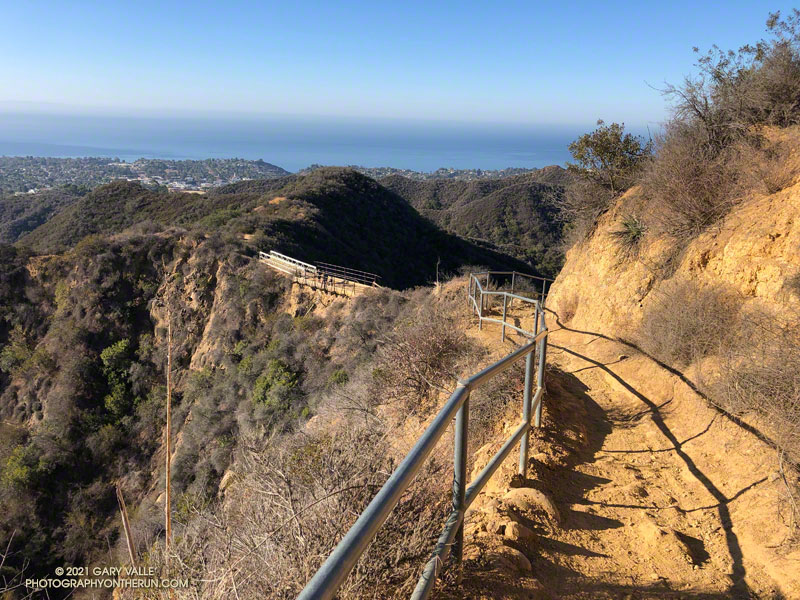 The previous weekend I'd done an out and back run from the "Top of Reseda" to the Oak Tree on the Rogers Road segment of the Backbone Trail. It's an enjoyable run I could do on one bottle of water and get back by mid-morning. Including Temescal Peak, the run was about 14 miles roundtrip, with about 1800′ of elevation gain/loss.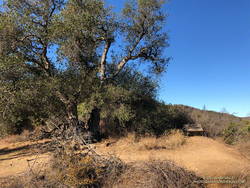 This weekend, I hadn't expected to be back on the Backbone Trail and headed for the Oak Tree again, but last weekend's run reminded me that I hadn't done the Will Rogers – Rivas Canyon – Temescal Canyon/Ridge loop in a couple of years.
The 20+ mile loop is an outstanding trail run that is both challenging and scenic. Done clockwise from the Top of Reseda, the run down Rogers Road is as enjoyable as the climb out of Temescal Canyon is difficult. On paper, the elevation gain/loss is around 3400′, but for me the run is usually a bit more strenuous than that stat would suggest.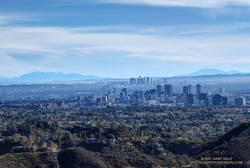 On the way out I usually do a short side trip to Temescal Peak, and on the way back a short detour to Temescal Lookout. With good visibility, both points have extensive, 360-degree views. Temescal Peak can be accessed from the Backbone Trail about 0.1 mile east of Temescal Ridge Fire Road via a use trail. Temescal Lookout is just off the Temescal Ridge Fire Road, about 0.5 mile north of the Trailer Canyon/Temescal Ridge Fire Road junction.
On a clear day, there is a long list of places and peaks visible along the route. Among them are Century City, Downtown, Santa Monica Bay, Palos Verdes, Catalina, Boney Mountain, Hines Peak, San Gabriel Mountains, Mt. Baldy, Santiago Peak, and sometimes San Gorgonio Mountain and San Jacinto Peak.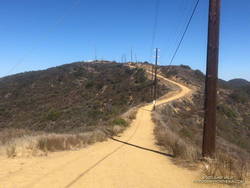 Water is usually available at Will Rogers State Historic Park at the restrooms adjacent to the main parking lot and polo field. I've also topped off my water at the Temescal Canyon trailhead. The Rivas Canyon Trail is used to connect Will Rogers SHP to Temescal Canyon.
Here's an interactive, 3D terrain view of the Will Rogers – Temescal trail run. The map can be zoomed, tilted, rotated, and panned. To change the view, use the control on the upper right side of the screen. Track and placename locations are approximate and subject to errors. Poor weather, and other conditions may make this route unsuitable for this activity.
Some related posts: Will Rogers – Temescal Loop, Christmas Eve Trail Run, Chilly Los Angeles, Century City Clouds and Sun, Downtown Los Angeles and San Jacinto Peak