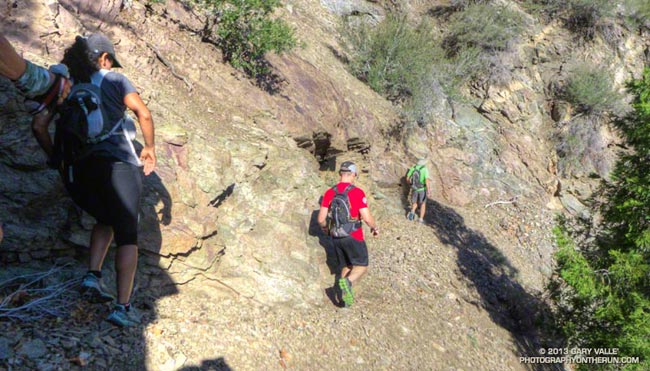 Just six days before I'd been sitting in my car at Islip Saddle debating whether to run. It had been COLD. The temperature had been about 35°F and the wind a steady 20 mph with higher gusts. It was cloudy and at times foggy, and it looked like rain, sleet or snow might begin at any moment.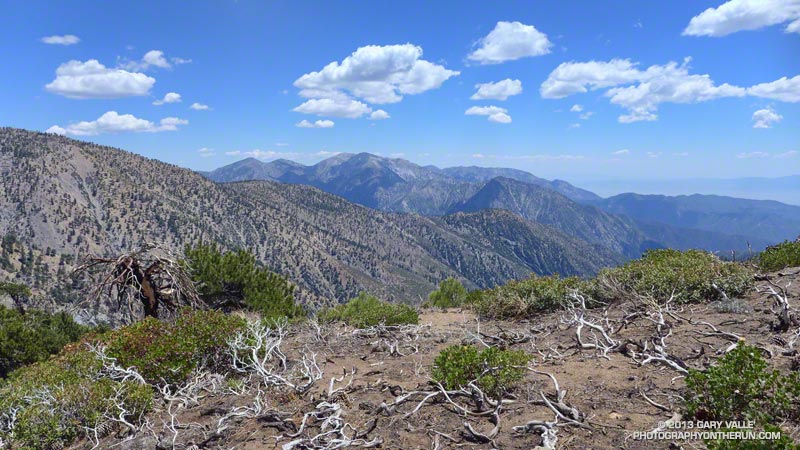 Today I was back at Islip Saddle and the temperature was definitely not in the 30s. On a scale of 1 to 10, today's trail running weather was going to be a 9 or 10. At least here in the San Gabriel Mountains the weather was going to be a 9 or 10. Down in the valleys the temps would hit the mid-90s in some locations.
We were doing the Islip Saddle – South Fork Camp – Vincent Gap – Mt. Baden-Powell loop, one of my favorite adventure runs in the San Gabriels. Because this loop starts by running down to the high desert heat is often a factor, and an early start desirable.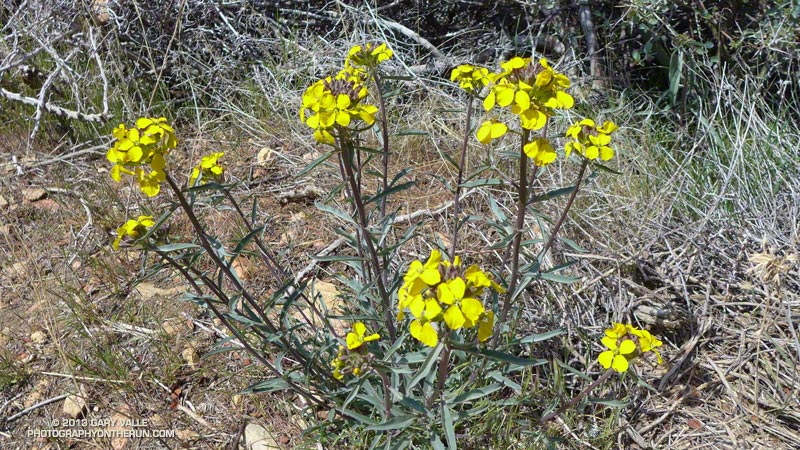 Running down the South Fork Trail it felt like it was going to be a great day for the run, and by the time we were chugging up the Manzanita Trail toward Vincent Gap, there was no doubt about it. There was a cool, down-canyon breeze, and even in the sun the temperature was pleasant. The hatch of gnats that usually follows Spring showers wasn't happening and all in all the conditions were as good as I've had on the loop.
Here is a slideshow with a few photos from the run, and here are an interactive Cesium browser View and an elevation profile of the run.
Some related posts: Heat Wave, San Gabriel Mountains Running Adventure, Bear Cubs on the South Fork Trail, Islip Saddle – Mt. Baden-Powell South Fork Loop