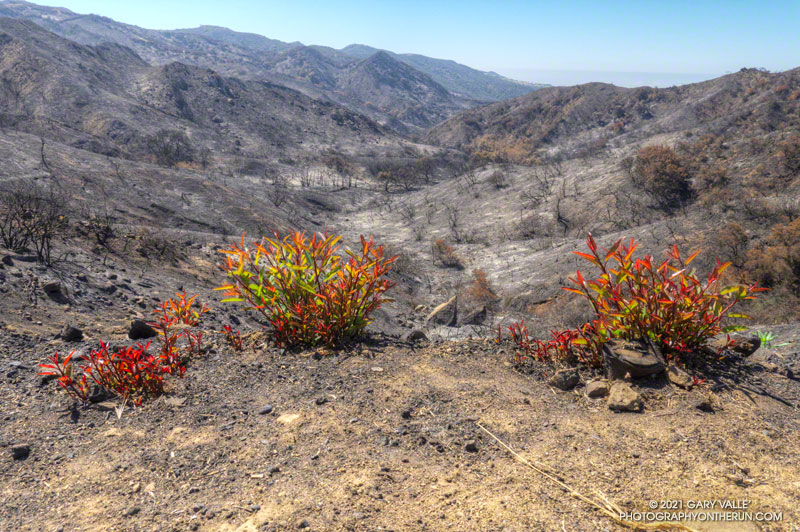 The Palisades Fire began the evening of May 14, 2021 in Santa Ynez Canyon, near Michael Lane in Pacific Palisades. According to the Los Angeles Fire Department Palisades Fire incident page, 1202 acres were burned, one firefighter was injured, 710 structures were threatened, but no structures were damaged or destroyed. The fire was fully contained on May 26.
Most of Topanga State Park was closed as a result of the fire. The Park reopened, with restrictions, on June 11. On June 13, I found myself chugging up the Garapito Trail toward Eagle Rock, and wondering what I was going to find.
I was doing a variation of one of my favorite trail runs in the eastern Santa Monica Mountains — the Trippet Ranch Loop.
This trail run links together several single-track trails and fire roads between Marvin Braude Mulholland Gateway Park (Top of Reseda) and Trippet Ranch. With the addition of an out and back segment on the the Santa Ynez Canyon Trail, the route included all the trails impacted by the fire.
Here are a few photos taken along the way.
Some related posts: Palisades Fire Perimeter and Some Area Trails, Garapito Trail Runs, Trippet Ranch Loop Plus Temescal Peak