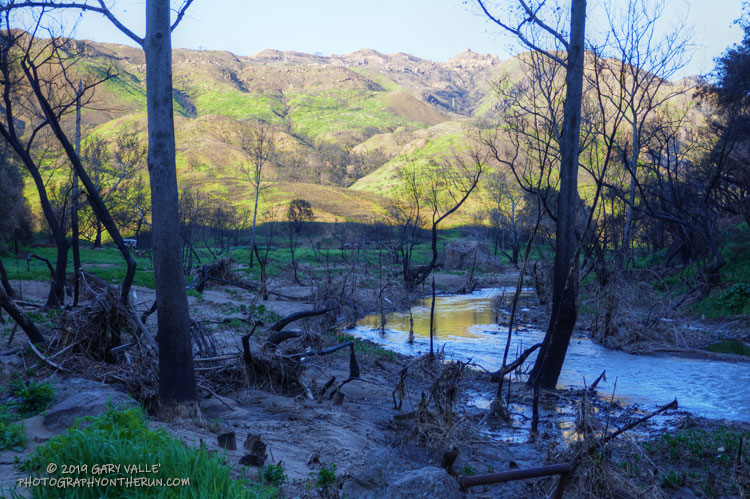 Parked in a turnout on Mulholland Hwy, I finished putting on sunscreen and then pushed the Start/Stop button on my watch to dial in the GPS and pair my HRM. Outside, it was a chilly 43 degrees. Sunrise was nearing and the strengthening March sun was forecast to push temps well into the 70s.
In the aftermath of Woolsey Fire, I'd returned to Malibu Creek State Park to see the wildflowers; gauge the response of the creek to heavy Winter rains; check on the health of the redwoods along the Forest Trail, and assess the ongoing recovery of the burned chaparral.
Today's run of the Bulldog Loop would be a follow-up to two runs in the park in December 2018, which found a fire-ravaged landscape just beginning the long process of recovery.
Here are a few photos taken along the way.
Some related posts: After the Woolsey Fire: Bulldog Loop, After the Woolsey Fire: Malibu Creek State Park Redwoods, M*A*S*H Site and Bulldog Climb