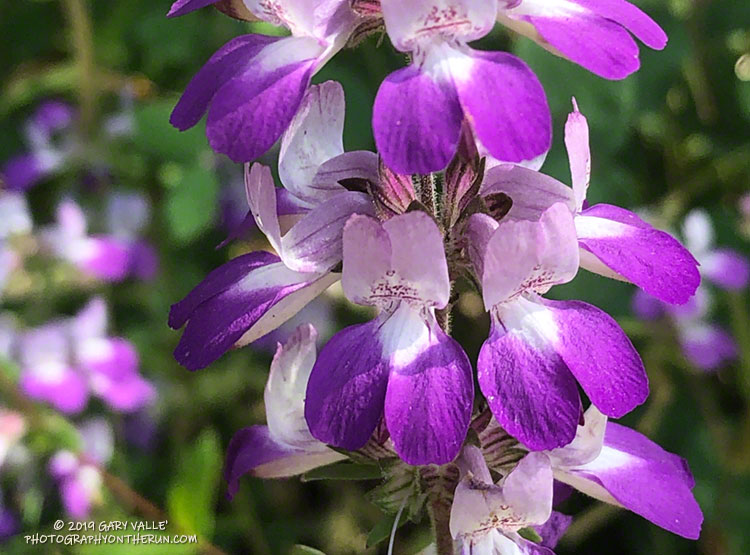 Wildflowers continue to flourish following our wet rain season. Above average precipitation tends to produce more wildflowers, a wider variety of wildflowers, larger patches of a wildflower species, larger plants, and in some cases larger blossoms.
During the week I photographed several new "Weekday Wildflowers" on runs from the Victory Trailhead of Upper Las Virgenes Canyon Open Space Preserve. This week's runs included Lasky Mesa, Upper Las Virgenes Canyon, and the Sheep Corral Trail.
Chinese houses, white snapdragon, yellow monkey flower, stinging lupine, and a few other species were added to the Weekday Wildflowers slideshow.
Related post: Weekday Wildflowers